Space Planning
Getting the most from every inch of shelf space
Many retailers wish there was a better way to maximize their space into its most efficient and appealing configuration. At Carolina Premium Beverage, we understand that there is only so much room on each shelf and that every store is different. Our courtesy space planning begins with a comprehensive space analysis before recommending a plan that is beneficial for your store and consumers. Then our team fully resets the shelf space including stocking and moving signage. This is a complimentary full-service experience.
Our goal is to grow retailer sales and profitability through improved use of their space and Improved product mix to match the customer profile.
The one thing that no retailer can change is the amount of space available in their establishment.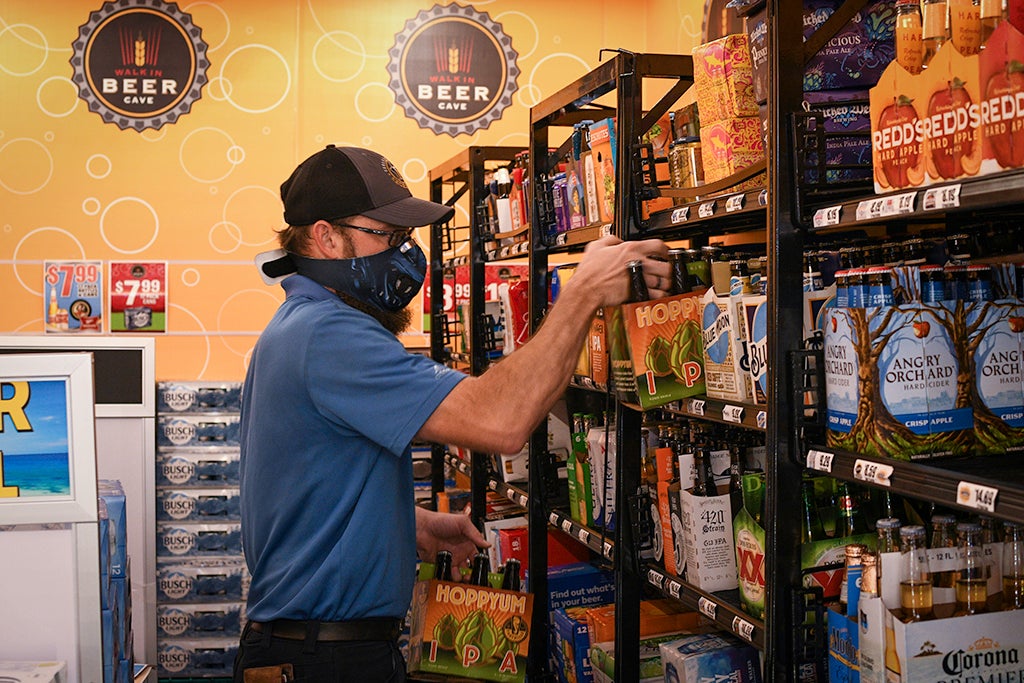 What goes into our recommendation?
FULL PACKAGE ANALYSIS: New and trending items or packages
MOVEMENT ANALYSIS: Review how quickly brands/packages are selling or sitting
TOTAL CATEGORY ANALYSIS: Create the perfect balance for popular, high volume SKUs while capitalizing on viable higher-margin opportunities
DAYS-OF-SUPPLY: Ensure there are no out of stock conditions between times of service or restock
REPOSITIONING: Create an easier shopping experience for the consumer by clustering common brands and packages together
MODIFICATIONS: Shifting the orientation of packages to identify opportunities for better space utilization
LAYOUT: Locate the high impact and high margin items to the preferred location for consumer selection
The Process
1 Survey the establishment
A full analysis of the store's space usage with measurements, noting physical characteristics and calculating how much 'merchandisable' space is available per shelf, door, suction cup, etc. This includes pictures.
2 Design
We recreate the store's existing layout in our design software. After analyzing data, we develop a plan and propose a new layout. We then create a new planogram using all data.
3 Present to Retailer
We walk the retailer through the proposed layout and explain the new flow, number of new items, the velocity of packages, etc. Changes to the plan are discussed at this stage.
4 Install or 'reset' the new planogram
Once plan is approved our certified technicians go to the store's location to put the plan in place, including stocking and moving signage.
Specialized Training