Leadership
Good Businesses Start with Good Leaders
Chris Caffey
CEO
Chris began his career in the beer business in 1975 at the ripe old age of 10. His Saturdays were spent sweeping the warehouse and doing other similar duties. At age 12 he found himself working summers as a delivery helper. After becoming licensed to drive, his summers were spent merchandising and as a delivery helper. Chris began his "full time" career in 1986 and has worked in virtually every area of the business, becoming President & CEO in 1994. He has served on numerous supplier councils, the board of directors of the North Carolina Beer and Wine Wholesaler's Association, and the National Beer Wholesalers Association where he served as Chairman.
Chris earned his Bachelor's Degree in Management from Guilford College and a Master's of Business Administration from Wake Forest University.
Chris sees his role (President and CEO) as ensuring the long-term success of the company; and ultimately, responsibility for the 400 families who are a part of our team at CPB and CDC. He thrives on our business success and the pursuit of excellence.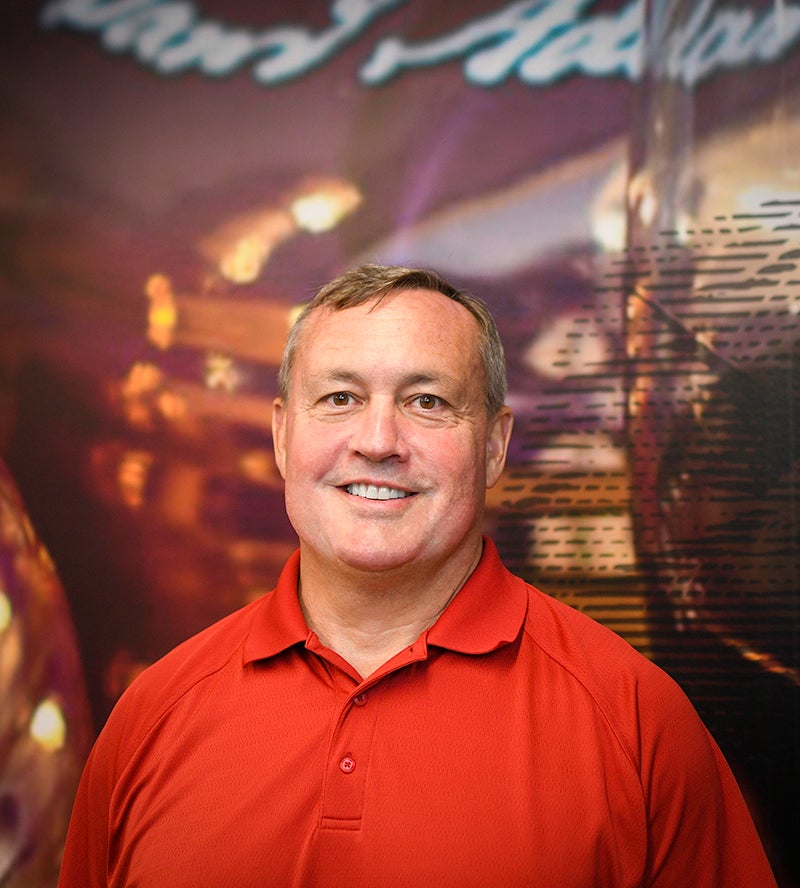 Bill Richardson
CFO
Bill started with our beer family 25 years ago as the controller for Caffey Distributing. He was able to grow from that position and became the CFO. In the role of CFO Bill was able to help brand Caffey Distributing to what it is today. He now holds the positions of CFO & COO for both Caffey Distributing and Carolina Premium Beverage. He is currently a part of the Generations Insurance Group- where he has been chairman and president, and the ASU Alumni Corporate Committee.
Bill was awarded a Bachelor's Degree in Accounting and Computer Science from Appalachian State University. He then continued his education and received a Master's in Business Administration from The University of North Carolina- Charlotte. With these accolades, he was able to become a Certified Public Accountant-CPA.
Bill has given a lot to our family, and with his financial and operational guidance, these two companies continue to be among the top distributors in the country.
Mark Bowman
President
Mark joined our beer family in 2010 working in the warehouse as an order selector. After his experience in the warehouse, he went on to hold positions in Merchandising and Reset Management. In 2015, Mark joined the Chain Account Management team where he built relationships with our key retail/supplier partners and secured the role of Set Adviser for Lowes Foods. Mark worked with our Brand Management team to develop brands and processes that would optimize our domestic portfolio with MillerCoors, Yuengling, Pabst, Phusion, and Crook & Marker.
In 2015, he earned a bachelor's degree from the University of North Carolina at Greensboro, Bryan School of Business. Mark completed his master's degree at Wake Forest University.
He has a passion for our business and its employees which makes Caffey Distributing and Carolina Premium Beverage feel like home.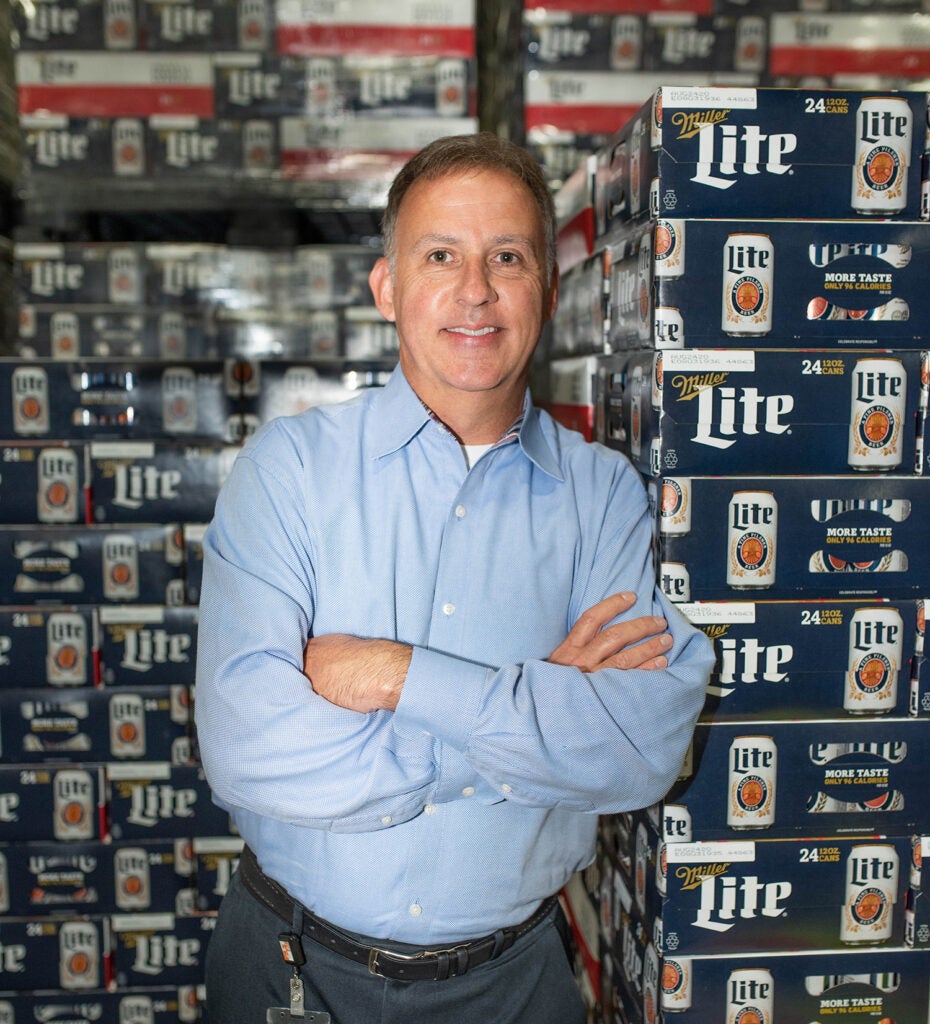 Jason Dunn
Vice President General Manager
Jason started his professional career by working part-time for Walmart and upon completion of school he joined their Management Training Program. It was here when he acquired management experience while serving in various management roles for almost ten years. He took this knowledge to the beverage industry where he began working for Coca-Cola. During his tenure with Coca-Cola, he started in lower management and soon became the Sales Manager/Director and led him to be the Chain Director which called on Sam's Club and Walmart for placement and position in all Coca-Cola sets in the area.
Jason started at Caffey Distributing as the District Sales Manager for Convenient Stores. He was in that role for three years and had the opportunity to join Carolina Premium Beverage as the Sales Manager, more recently through his experience and knowledge he has assumed the role of VP- General Manager of Carolina Premium Beverage and is thrilled to be able to make an even bigger impact on our company, market, and suppliers.
Jason's ability to create relationships and make a lasting impression on everyone he encounters is led by his character. This character is seen in many aspects but most importantly in the time he spends with his wife, Ann Marie and their three boys. He thoroughly enjoys activities such as golfing, traveling, and music. In his free time from his hobbies, Jason leads Carolina Premium in advancements in community involvement. He diligently gives back to the community and wants us as an organization to give back as much as we can.
Aaron Caffey
Vice President
Aaron started working for the family business in 2013 as an order selector for the warehouse. Soon after, Aaron worked as summer help in our Merchandising and Delivery Departments. In 2016, he was a graduate of the company's Inaugural Beer Scout Program and started working as a Draft Tech in our Fresh Tap Division. In late 2017, he started an internal executive development program, which led to his promotion of Assistant General Manager in 2019. Shortly after, Aaron gained additional responsibility by becoming the Director of Facilities. Aaron currently was elected to serve on the Board of Directors as the NC Representative for the National Beer Wholesalers Association.
Aaron holds a bachelor's degree in business administration (B.B.A.), with a focus on Organizational Leadership and Management from Greensboro College. Aaron is also a proud alumnus of Phi Delta Theta, Alabama Alpha Chapter, University of Alabama.
Aaron is certified by the Center for Creative Leadership for completion of their Leadership Development Program (LDP), certified by The Predictive Index as a PI Master Practitioner, certified by The Wharton School for completion of their Business Analytics, and is a Cicerone Certified Beer Server.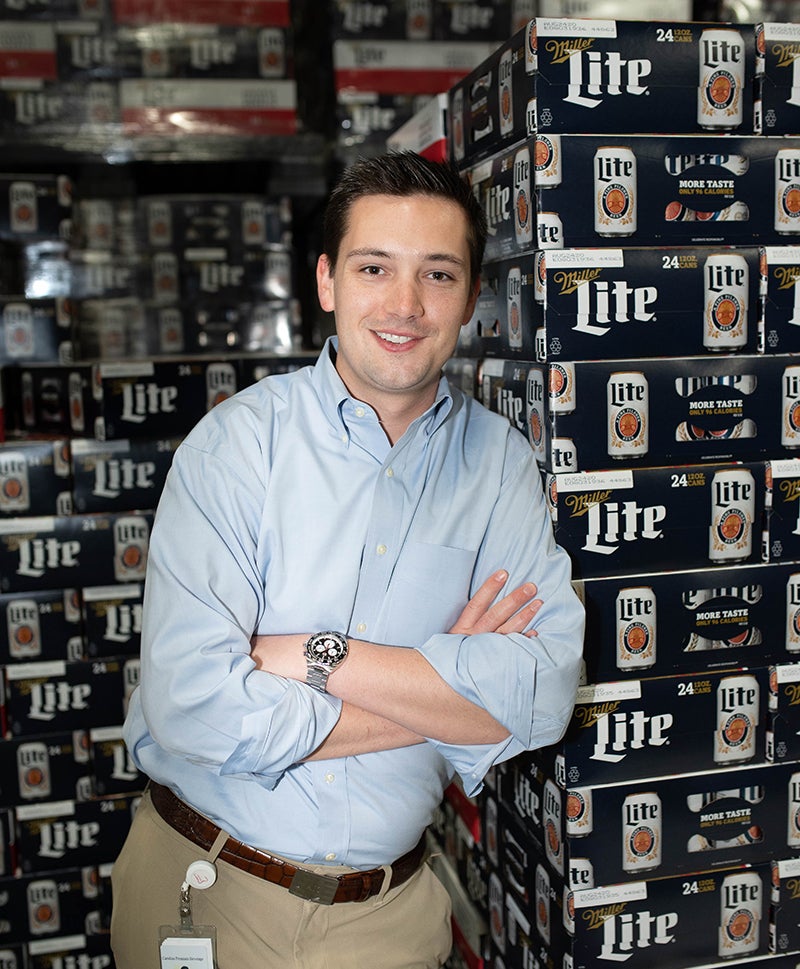 Rick Stell
Vice President Revenue Management
Rick originally started in the wine industry with E&J Gallo Winery – he was with them for 19 years. It is there where he first gained vital supplier and wholesaler experience which allowed him to lead the industry in his Chain Manager and Sales Manager roles in the Dallas and Tampa areas.
Since then Rick has been an imperative part of our company for the last 19 years and has assumed integral positions as a partner to Diageo, Heineken, and MillerCoors on their Supplier Advisory Boards. Rick is currently using his wealth of knowledge to manage all of the brands at CPB and CDC.
Rick gained his Bachelor's Degree from the University of Texas at Arlington. That with his 38 years of industry knowledge has allowed him to become an integral part of our company and our brands. Rick is happily married with 4 children and has 2 Grandchildren.
Mickey Williard
Vice President Business Development
Mickey joined the Caffey family in 2020 as a Business Analyst. After his first year, Mickey was accepted into our Executive Leadership Program, where he was able to cross-train with our Executive Team and learn the day-to-day operations of our Greensboro and Charlotte Facilities. Upon his completion of the program, Mickey was promoted to his current position, VP Business Development.
Mickey started his career in beer with us, but before joining our family, he graduated from High Point University and went on to work for Williard Investment as their COO. Mickey is currently completing his MBA from Wake Forest and is set to graduate in 2023.
Nate Wilson
Director of Brand Management
Nate has over 24 years of beer industry experience and began his career at Caffey in 2002. After holding various positions in Grocery such as Sales Consultant, Area Sales Manager, and Chain Manager, he moved to Carolina Premium in 2011 as the Grocery Division Manager. Shortly after, Nate became part of CPB/CDC's first Brand Management Team, working with its suppliers on sales planning and brand rollouts during that time, then was promoted to Craft & Import Brand Director in 2017. In 2019, he took over as Sales Manager at Carolina Premium, overseeing its Grocery, Convenience Store, and On-Premise Divisions.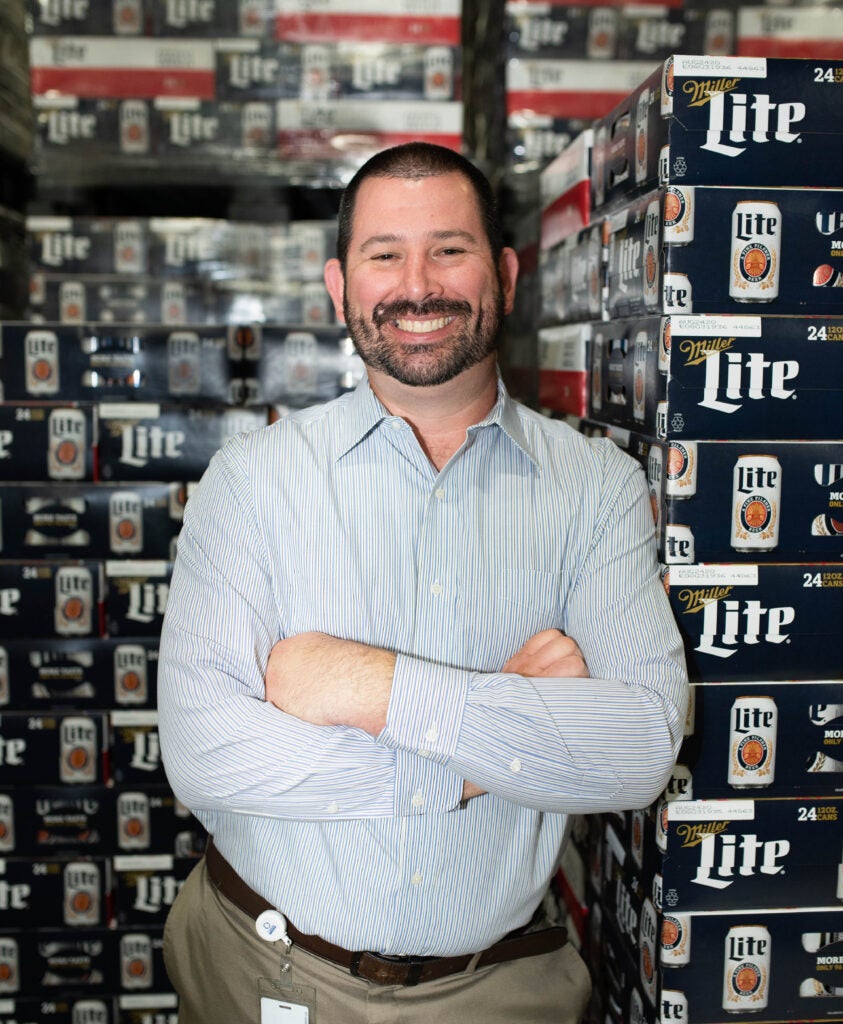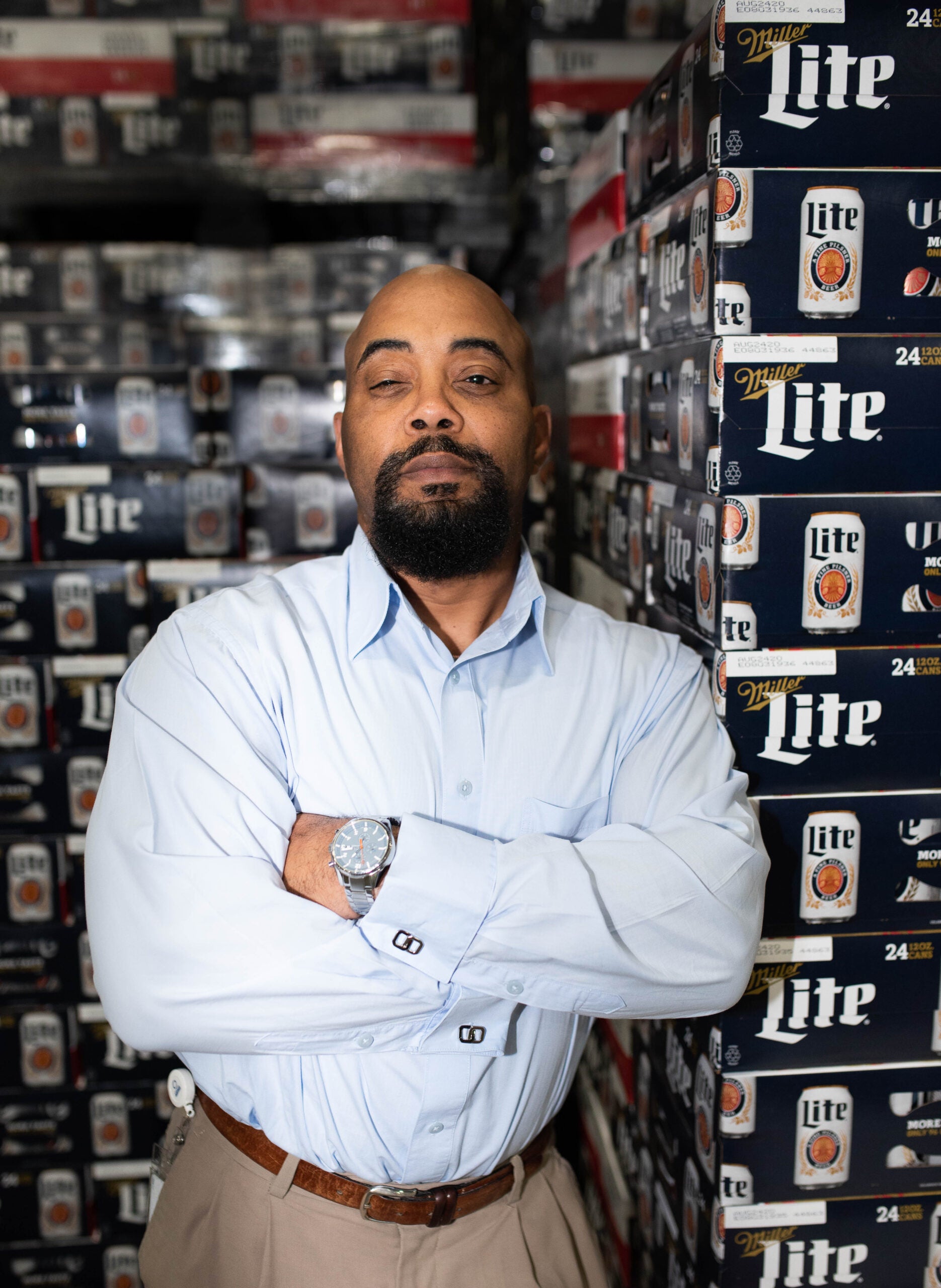 Devin Strong
Operations Manager
Devin started his career in the Beer Industry 26 years ago with Southern Wholesale. He began as a Delivery Driver. Through the years with Devin's eagerness to learn and grow in the beer business, he became a Sales Consultant, then advanced to an Area Sales Manager in Convenient Stores. Devin became part of the Caffey family when Caffey Distributing purchased Southern Wholesale. As years passed, Caffey Distributing became Carolina Premium Beverage, where Devin currently serves in his role with a wealth of experience and knowledge as Operations Manager. He is also married with 2 daughters.
Jay Ingalls
Delivery Manager
Jay joined the Carolina Premium Beverage family in 2001 as a Convenient Store Delivery Driver. He continued to serve as a driver for both bulk and venues until eventually moving on to the Grocery Sales Division. Jay further grew as an Area Sales Manager for both Grocery and On-Premise before accepting the role as the On-Premise Division Manager. In 2019, he assumed the role of Delivery Manager.
Jay has been happily married for 17 years and has three children.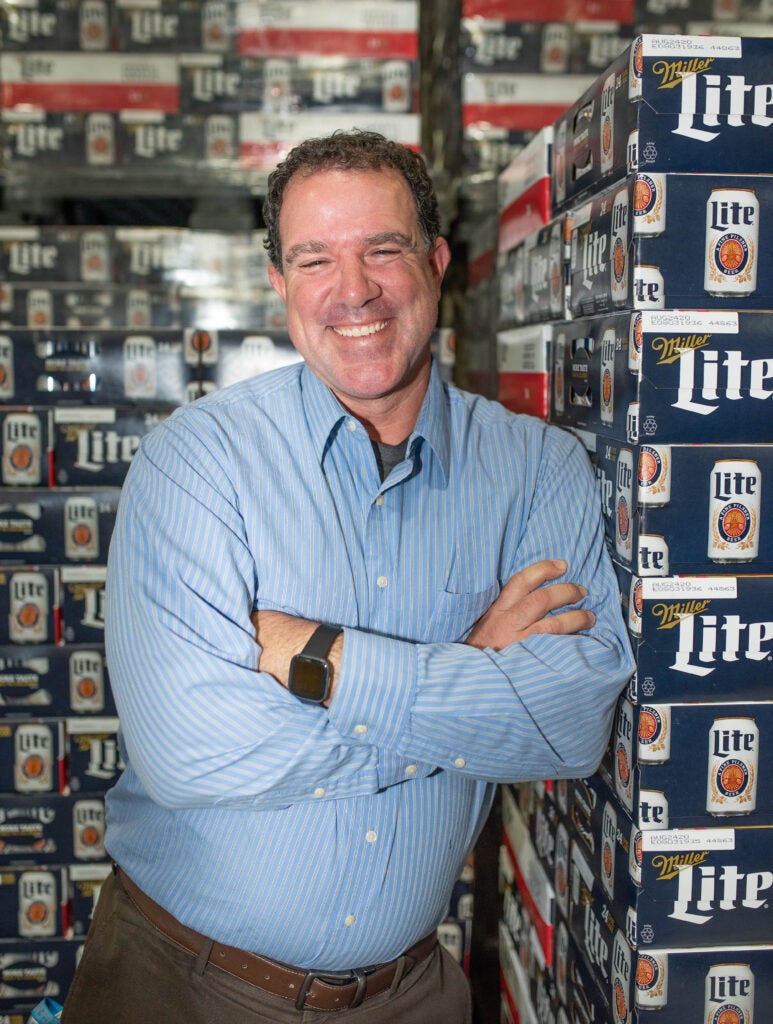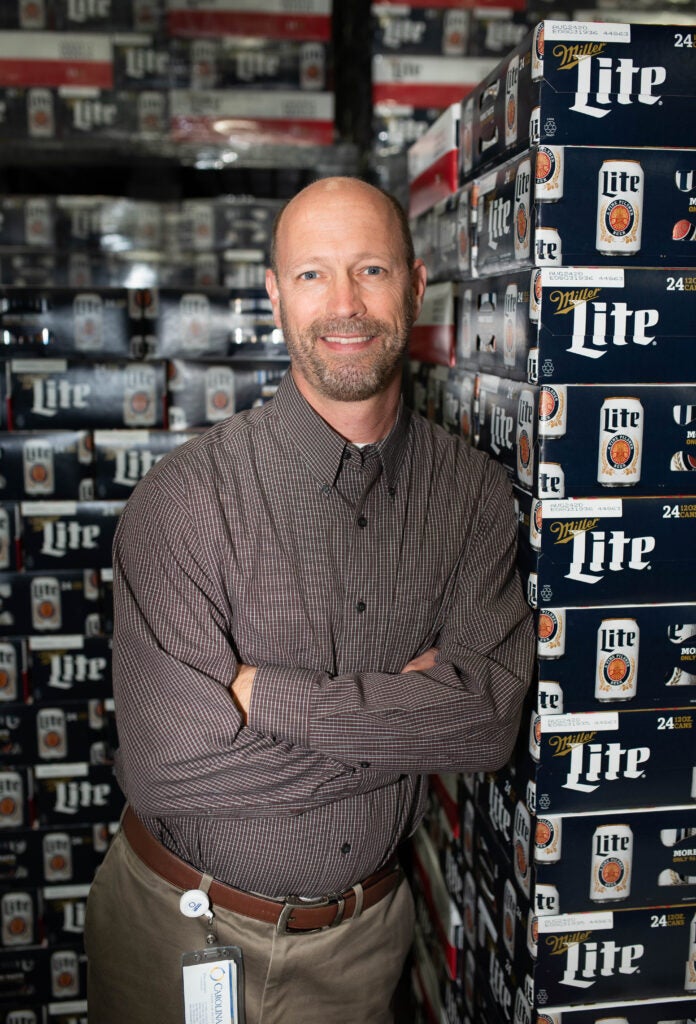 Mike Intemann
On-Premise Divisional Sales Manager
Mike originally started in the beverage industry with Honickman Beverage Group in New York – working with them for 3 years. He started as a Marketing Rep for the newly launched Mystic Juice Brand and then moved over to the beer/soda side as a Territory Manager. It is with this group that introduced Mike to the industry and started the path for his career in the Beverage World. In '97, Mike and his future wife made the move to Charlotte, NC. Starting with Caffey Distributing (now Carolina Premium Beverage) in the Grocery network, he moved to On-Premise where he has represented the company for the last 22 years in various roles from delivery, to sales, to management. Mike takes pride in making sure that Carolina Premium Beverage is the preferred vendor in the marketplace.
Mike earned his bachelor's degree in Marketing (with a minor in Computer Information Sciences) from Niagara University in New York. He has achieved his Level 1 Cicerone Certification. Mike is also happily married for over 20 years with 2 children.